Back To Blog
Why should you take great care of your keys at all times? Well, it is simple and very obvious: your home keys open the door to the dearest place to your heart - your home. No matter what kind of place you are living in, most of us are really looking forward seeing our front door at the end of the long day at work. This one reason should be enough for you to make sure you treat your keys with maximal care and attention. You do not have to polish your keys obviously but you shouldn't use the same like beer bottle openers, like little knifes, like scratching devices and similar. Keys are keys and they are meant to open the locks full stop. If they were meant to cut things or open things they would definitely not work for your locks. Why is it important you do not insist on your keys turning into multi - practical device? Well this will basically depend on the type of the lock you have but basically keys get warn out. If you insist on mechanical oppressing the sharp edges of your key you are risking of negatively impacting the same and consequently on destroying your lock along with your key.
Seek locksmith for help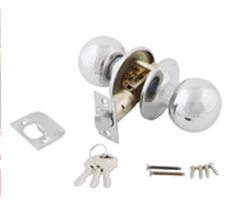 From time to time you should visit your locksmith professional and trust him with your locks. In fact you should have all your locks inspected periodically and especially those principal ones like your front door locks and your car lock. If you happen to notice that is taking you much longer to handle your lock than it did before then this might be a good sign to call the locksmith.
Professional locksmith services
Keys and locks are something we will always need help with. Taking this in consideration it is highly advisable you find a professional and reliable locksmith and stick to him/her. Your locks will appreciate it!